Welcome to the

EVIC
Engine
Web Site --- www.EVICengines.com
Camless

E

lectronic

V

alve

I

nternal

C

ombustion Engines
4 Stroke I.C. Engines with Solenoid Operated Valves.
Mechanically very simple - no gears, camshafts, cams or push rods.
Greatly reduced mechanical losses. Fewer moving parts
Micro computer control gives dynamic variable valve and spark timing
Very easy starting by holding the exhaust valve(s) open when cranking.
7th generation electronics use a low cost PIC micro computers
"Electronic Throttle" to control speed and power and reduce pumping losses.
Cycle skipping and hit and miss operations to save fuel.
New, January 2011. Updated, December 2011.

The more efficient and more powerful
- 18cc Mk4A engine -
featuring linear Hall effect
- Valve Position Sensors -
for much more precise
valve control at high speeds
with the Mk7A electronics.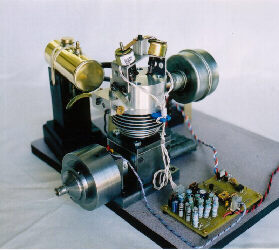 -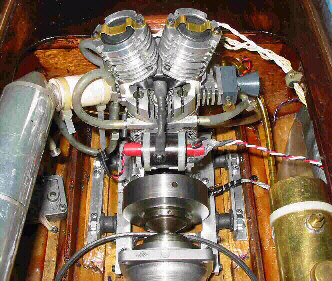 -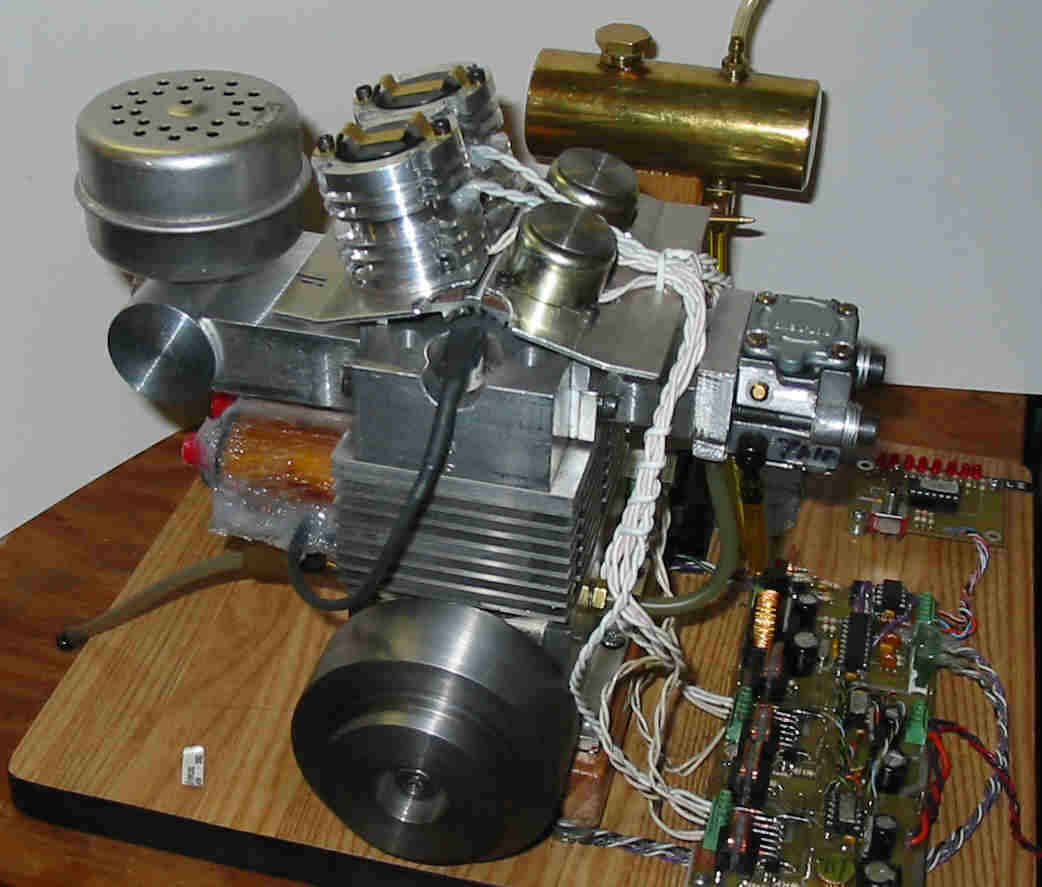 The original EVIC -111 Mk1 ------The EVIC -111 Mk2> -------- The EVIC -211 Twin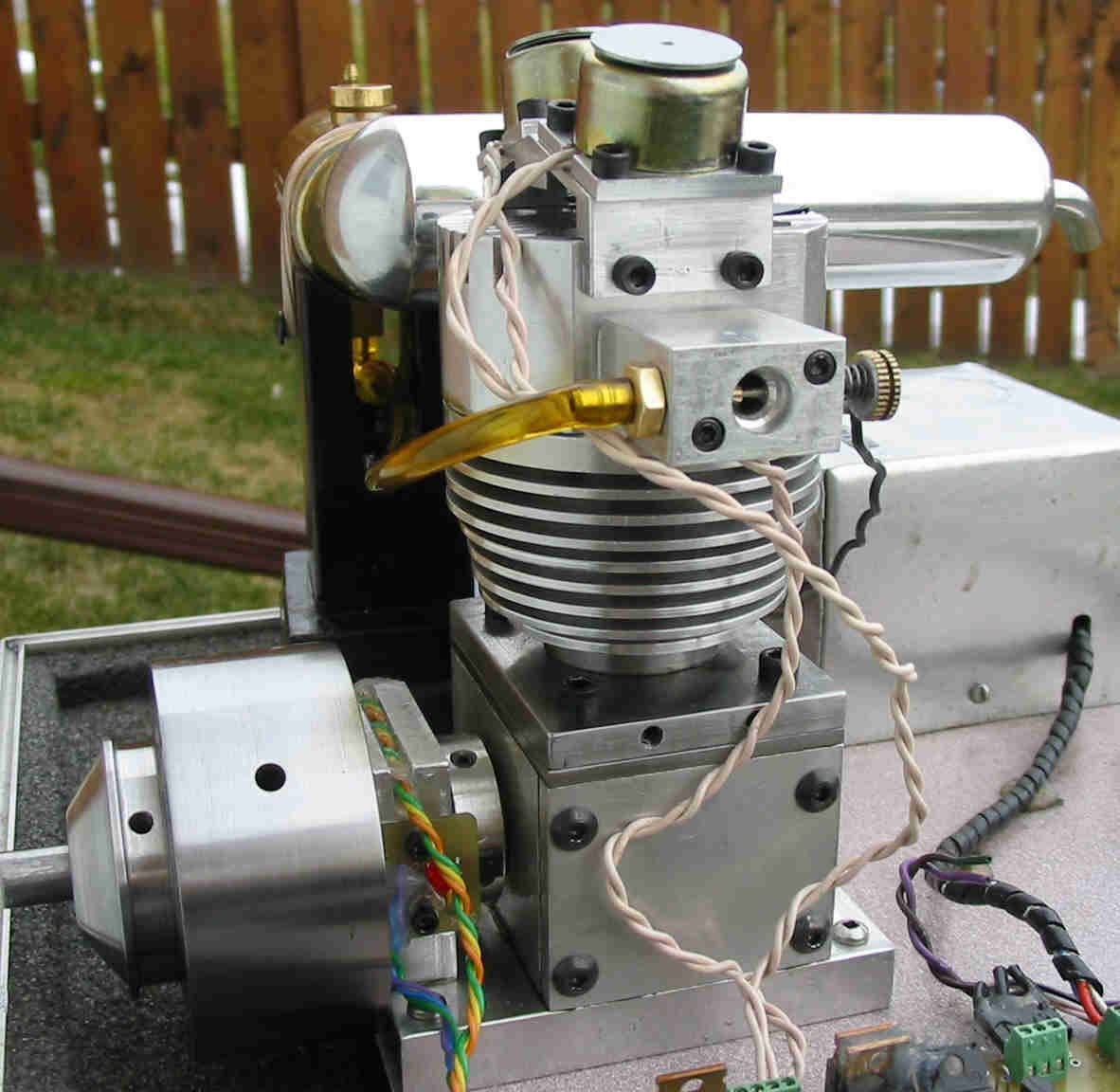 March 2005, The EVIC Twin
appears on the front cover
of Home Shop Machinist
March 2004
The McQueen EVIC - 111
Plans for the EVIC -111 Mk1 engine were published in Strictly I.C. magazine beginning with Vol. 14 N0. 82
August/September, 2001 and ending with Vol. 14 No. 84 December, 2001/January, 2002. The expanded
EVIC -111 Rev.6 book documents the design changes and improvements made from 2001 - 2009
and includes full plans for the Mk2 and the Mk4 engines.
Several EVIC engines have been built from these plans.
3 working EVIC Engines at NAMES 2002 in Southgate, MI, USA.

My EVIC-111 Mk2 engine, Bob Heide's engine and my original EVIC-111 Mk1 engine.
Engineering Students - Need help with your camless engine project?
I am currently advising students in several countries on valve control projects.
You will find my book and Student Guide CD are excellent resources. I will answer all your questions.
E-mail your questions to me. See About/contact the Designer.
Development Updates :
Update #2 Aug. 2000 Top Speed Reaches 7000 RPM and a New PCB
Update #3 Dec. 2000 New Micro, Improved Software and an EVIC Book
Update #4 Jan. 2001 Expanded Book & Experiments with a Pseudo Atkinson Cycle
Update #5 Feb. 2001 Speed & Power Control Without Throttling
Update #6 Apr. 2001 Moving to Peterborough & The "Electronic Throttle"
Update #8 May 2001 First Generation "Electronic Throttle" demonstrated at NAMES
Update #7, announcing a change in E-mail address, has been omitted.
Update #9 Jul. 2001 A Second EVIC Engine & Vapor Lock Problem Solved
Update #10 Oct. 2001 "Electronic Throttle" Speed Range of 1400 to 7000+ RPM
Update #11 Dec. 2001 New Valve Assemblies Raise Top Speed to Over 9400 RPM
Update #12 Mar. 2002 Improved Head Design Raises Top Speed to Over 10,000 RPM
Update #13 Apr. 2002 2nd EVIC Engine Running with a Top Speed to Over 10,000 RPM
Update #14 July 2002 A 4th EVIC Engine & My 2nd EVIC Powers a 52 Inch Deep V Model Boat
Update #15 Oct. 2002 Photos of Walt's EVIC & Improved Performance - 12,500 RPM!
Update #16 Dec. 2002 Updated Electronics and an EVIC Twin
Update #17 April/May 2003 The EVIC Twin Comes to Life
Update #18 October 2003 The summer of 2003; EVIC Twin update, Electronic Fuel Metering
Update #19 March 2004 The McQueen EVIC, a successful student project, eddy current reduction.

Learn more . . . . . Build your own EVIC-111 Engine.
Order the Updated Rev. 6A Book and CD Purchase the Updated Mk7A Electronics Package
Only US$54.00 post paid Call or E-mail for price.
Click here for book and CD details Click here for Mk7A electronics package details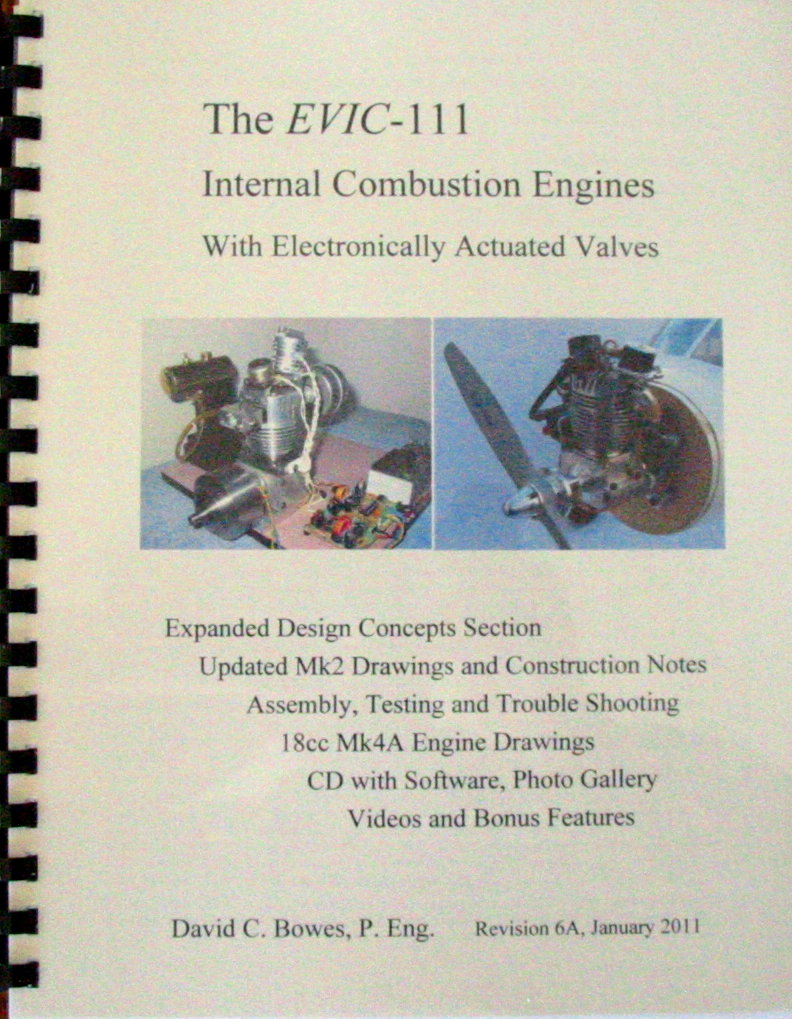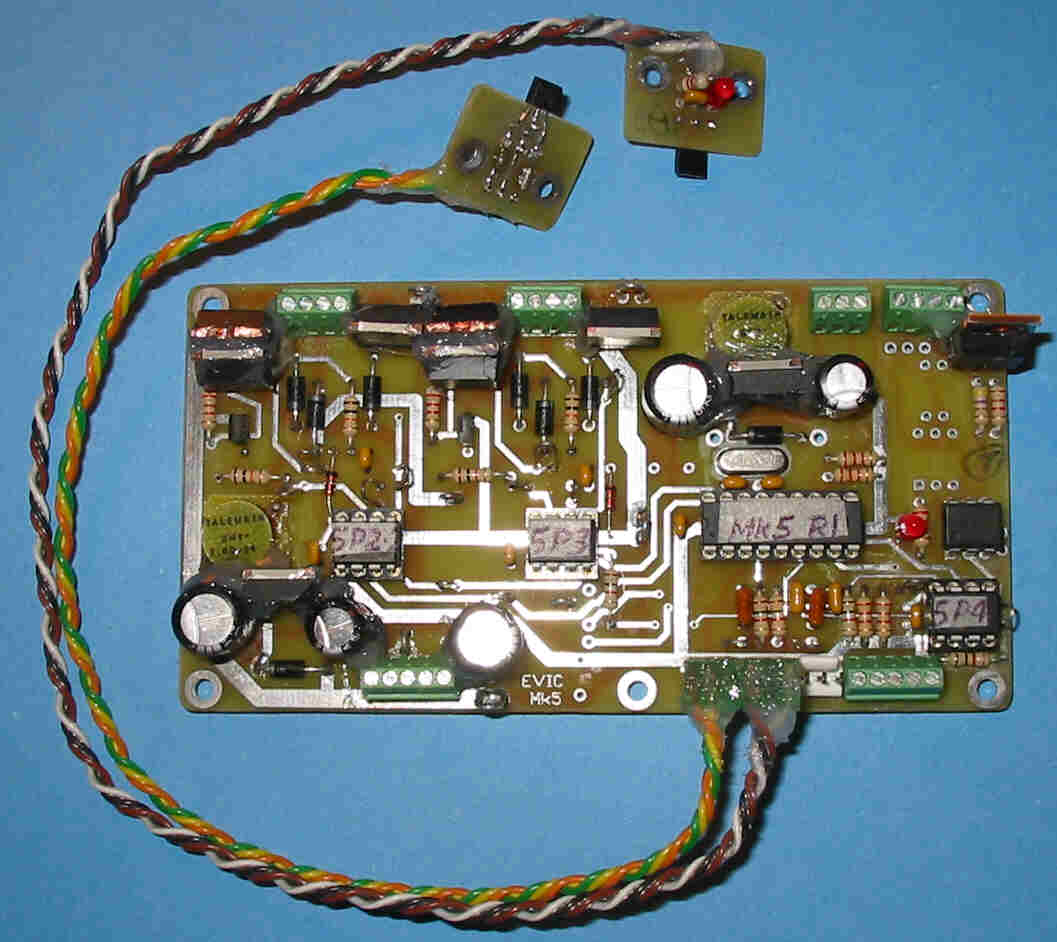 Click here to learn about the 211 Twin Electronics.
EVIC Builders Group on Yahoo: - http://groups.yahoo.com/group/EVIC-111/
EVIC Videos on U-Tube: ---- EVIC Mk2 Video ------- EVIC Twin Video

David C. Bowes, 1095 Afton Road, Peterborough, ON, Canada, K9J 8L1
About/contact the Designer Click here.
© 2000-2011 by David C. Bowes, P.Eng. - All commercial rights reserved.
Updated December 21, 2011.